Revolutionary Anxiety Treatment Offers New Hope
Anxiety is the number one mental health problem in the United States. According to the Centers for Disease Control (CDC), almost 37% of adults suffer from some form of anxiety in their lives. Feelings of anxiety can be normal in certain stressful situations such as preparing for a job presentation, or when faced with important decisions. In those types of cases, the anxiety usually subsides quickly. But over a third of the population experiences the kind of anxiety that doesn't go away on its own. Chronic anxiety can range from mild to severe and for some, can make life unbearable.
There are multiple treatment options for anxiety. The most common treatment is prescription medications, but therapy and various stress-management techniques are also options.  Eating a clean diet and getting regular exercise help too.
But despite the options available to treat anxiety, many continue to suffer.
Dr. Gilbert Mbeo, a triple board-certified physician, owns and operates the BrainCare Performance Center in Orlando, Florida. He offers a state-of-the-art treatment modality called MeRT (magnetic e-resonance therapy) for patients suffering from anxiety and other mental health and neurological conditions.
I recently had an appointment with Dr. Mbeo. The office space is very clean and well maintained with support staff who are polite and professional. Dr. Mbeo provided a complete and accurate assessment of my symptoms. I really felt like he listened to everything I had to say and also took time to explain things I didn't understand. I am so happy that I found a doctor that will investigate the issues I am having." – Charity
What is MeRT?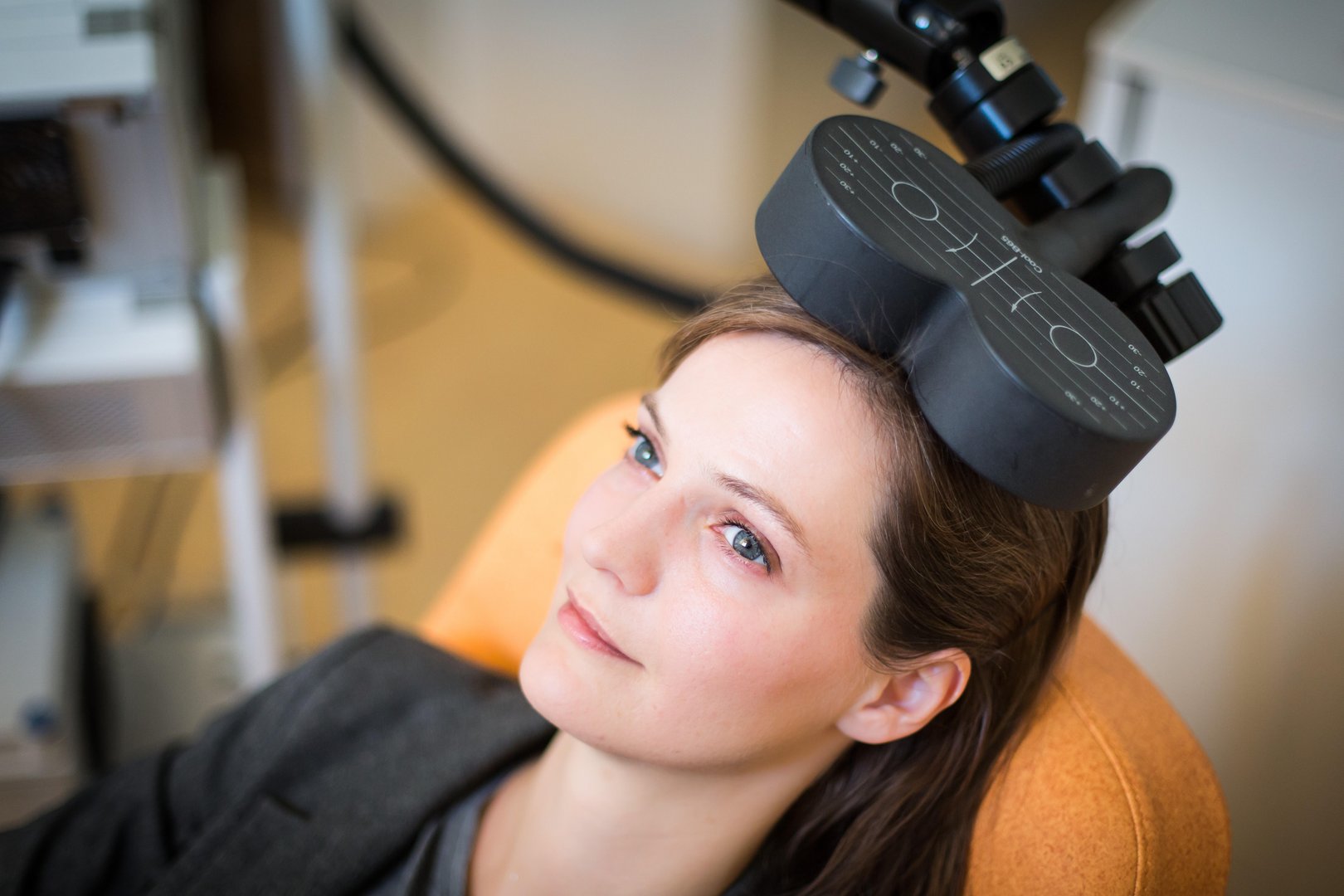 MeRT is a cutting-edge treatment protocol that combines the technology of TMS and a quantitative EEG (qEEG). Every person's brain is as unique to them as their fingerprint, and the qEEG allows us to get a precise reading and a "brain map" of your specific brain frequency and brain patterns. It uses a magnetic field to stimulate and balance brain function, guided by sophisticated and patented imaging.
TMS stands for transcranial magnetic stimulation and has been used to treat an array of conditions for many years. However, TMS is more of a one-size-fits-all treatment modality based only on your diagnosis; there are no diagnostics involved.
TMS modulates, or changes, the electrical activity in the brain. This is done through the use of an electromagnetic coil which is placed against the scalp to deliver gentle pulses to the brain.
It is important to note that while MeRT does utilize the TMS technology, it is a more evolved form of treatment since it is customized specifically for you and your brain.
How to Find out More About Anxiety Treatment with MeRT
MeRT is a relatively new treatment, so you may have many questions as to whether it's the right treatment for your anxiety. We understand, and we're here to make it as easy as possible for you to get the information you need. We also know that this is not a light decision to make. Your first step is as simple as a phone consultation with our New Patient Coordinator. You can discuss symptoms and history, ask all the questions you want, and have her explain the treatment in full. This includes all fees and protocols.
Or fill in the form below and she will contact you.
How MeRT is Different than Standard TMS Treatment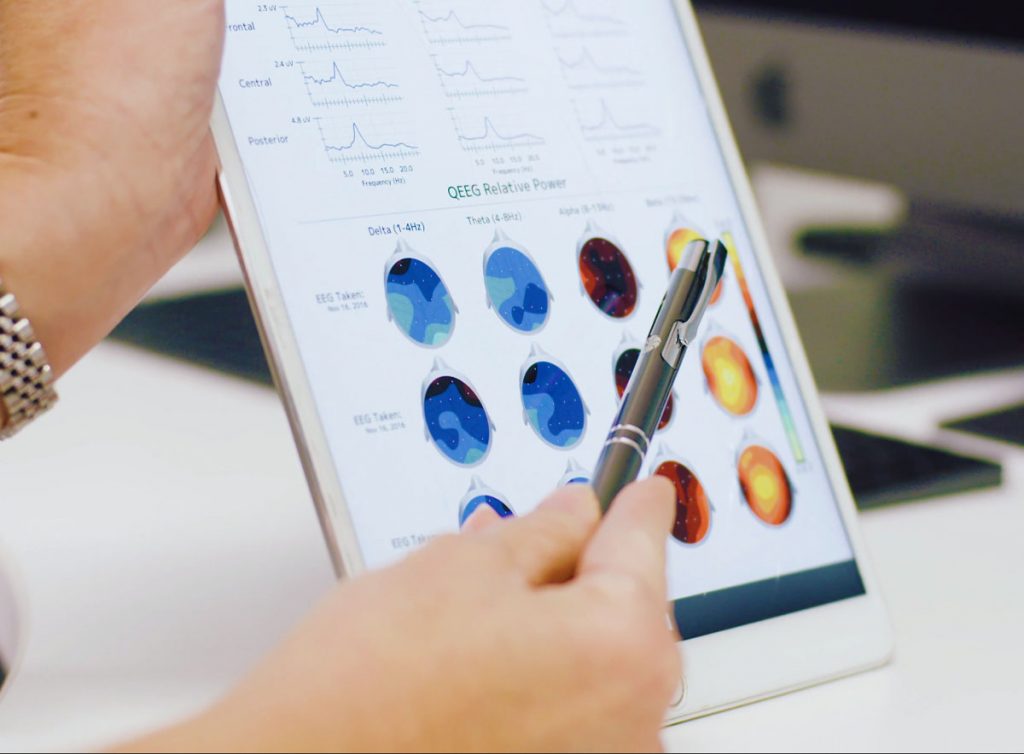 Standard TMS treatment doesn't include any type of diagnostics or imaging. Because of this, treatment is delivered at a fixed frequency for each particular condition for all patients.
MeRT is more evolved. Your treatment protocol will be customized specifically for you based on frequency, location, and the power used. The qEEG analysis enables us to determine the correct neural synchronization. The tailored treatment protocols encourage improved functionality and communication within your brain, which can lead to significant clinical improvements. **
** Results can vary from patient to patient and are not guaranteed.
Generalized Anxiety Disorder
The American Psychological Association (APA) defines anxiety as "an emotion characterized by feelings of tension, worried thoughts and physical changes like increased blood pressure."
For those who have Generalized Anxiety Disorder, these types of thoughts and feelings don't go away. Severity and symptoms vary, but a majority of people who experience Generalized Anxiety experience excessive worry and nervousness in everyday life. For some, it can create significant problems with social interactions, school, work, and overall quality of life.
MeRT can help alleviate symptoms of all types of anxiety. Also, anxiety is often accompanied by other mental health conditions such as depression and/or PTSD. These conditions will also show up on the qEEG and your individualized treatment protocol will address them too.
Anxiety Symptoms
The symptoms of anxiety vary from person to person. They also vary for each individual too; some days are better than others. Most people who deal with anxiety are all too familiar with what a full-fledged panic attack feels like. Panic attacks don't happen all the time and some might not experience them at all, but if you have, you understand how terrifying they are.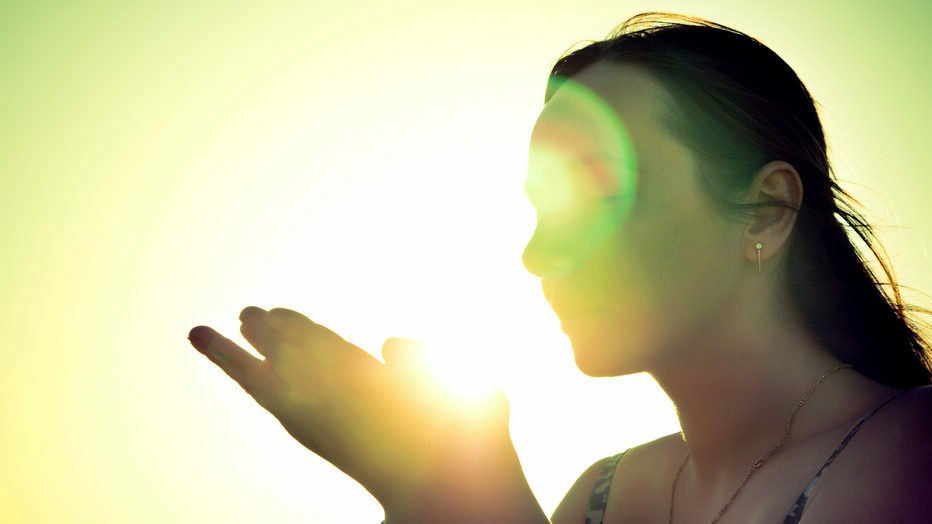 Other Symptoms of Anxiety Include:
A feeling of being wound up, on edge, or restless
Nervousness
Excessive and uncontrollable worry
Irritability
Problems focusing/concentrating
Unexplained, irrational fear
Muscle tension
Tightness in the chest
Nausea
Rapid heartbeat
Sweating
Shortness of breath
Headaches
Sleep problems, both going to sleep and/or staying asleep
MeRT Treatment for Anxiety: What to Expect
Once you decide to take the next step, we then set up two separate appointments. Each of these appointments will last 45 minutes to an hour. After this, we have an assessment period where the actual procedure and monitoring take place. 
EEG Testing
On your first appointment, we perform the qEEG and ECG/EKG. These tests are simple and painless and done right in our office. For the EEG, we place a cap on your head to measure the electrical activity in your brain. This will map out any areas which are not performing as they should. Additionally, in the EKG, we attach electrodes to your chest to record your heart's electrical signals. Once we perform the tests, our team will carefully analyze the results. Based on this analysis, we develop a treatment plan customized to your specific condition and schedule your assessment period of treatment.
Consultation
Your second appointment, after your qEEG/EKG, is a one-on-one consultation. You can do this either in person or virtually from the comfort of your home. We will discuss your test results and treatment protocols, answer any questions you may have, and let you know more about what to expect during your assessment period.
Assessment Period of Treatment
In this step, we will perform a short period of treatment, followed by a new EEG to see how you're responding to the treatment. We determine progress based on the new EEG results compared to the initial one done, and we look at symptom improvements. If there is a positive response to treatment during the assessment period, you will have likely noticed some improvements starting to take place.
At that point, we will schedule additional MeRT treatment in two-week intervals. At the end of every two weeks, we will perform a qEEG/EKG to monitor your progress; you will have a consultation to confirm that changes are still showing on the testing. Most conditions treated with MeRT provide noticeable and long-lasting results after four to eight weeks of treatment; however, each patient is different, and results may vary.
Founder and Medical Director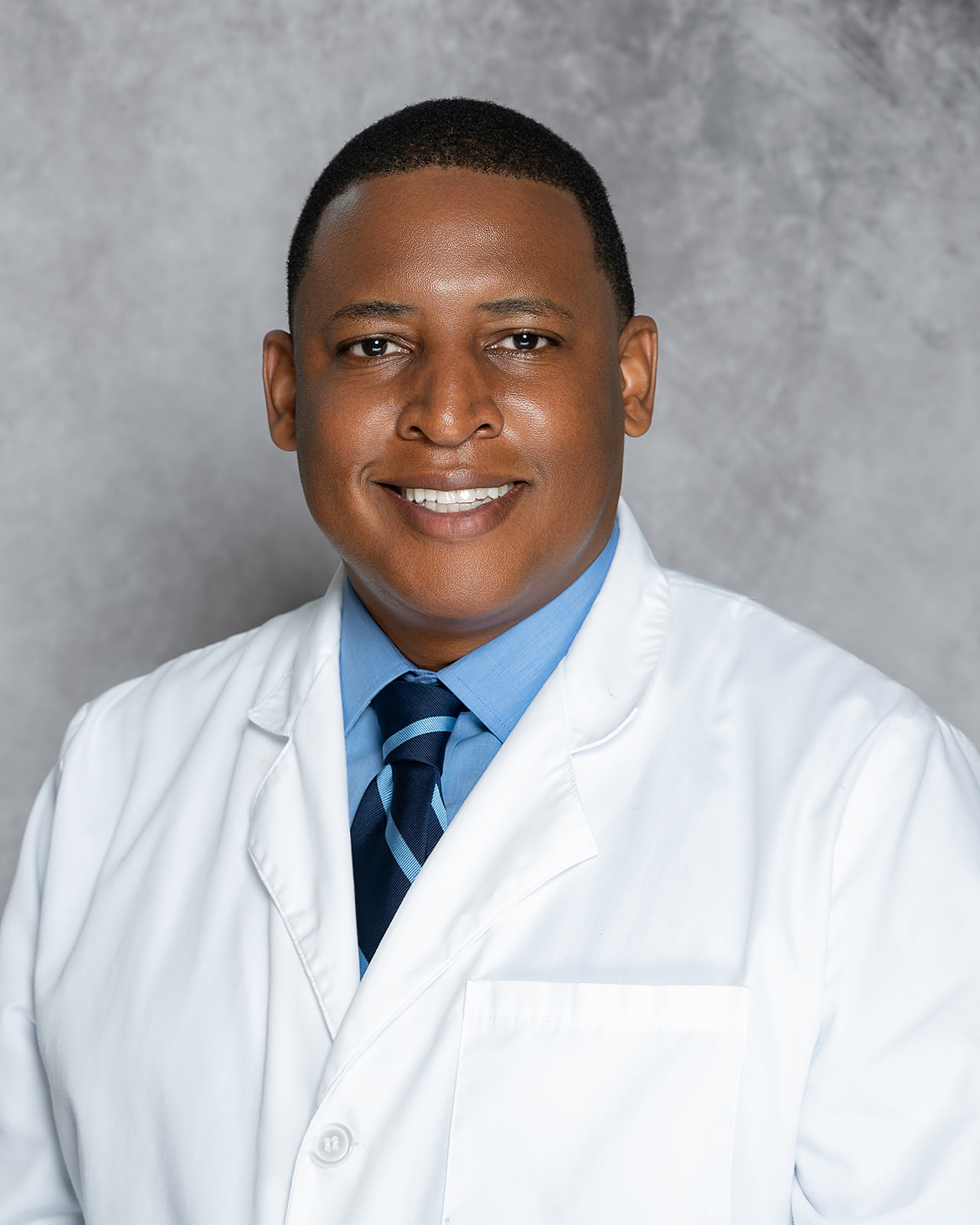 Gilbert Mbeo, MD is a triple board-certified physician who specializes in Neurology, NeuroIntensive Care, and Interventional Pain Management, with over 13 years of experience providing evidence-based, high-quality care to patients with acute neurological needs including acute stroke, neuromuscular respiratory failure, status epilepticus, and brain and spinal cord trauma.
After learning about the brain healing effects of neuromodulation Dr. Mbeo established the Brain Treatment Center Orlando in order to use interventions like cognitive rehabilitation, Magnetic Resonance Therapy (MeRT), and transcranial magnetic stimulation as non-invasive treatment options for an array of neurological conditions.
Contact Our New Patient Coordinator for More Information
Our New Patient Coordinator is available to answer any questions that you may have about how MeRT can help you. She'll take the time to listen to your concerns, answer your questions, explain costs, and put your mind at ease. She can also assist you in getting scheduled should you decide to move forward with treatment.
We understand what you may be going through, and our goal is to help guide you through the process with quality care in a warm and compassionate environment.
We are Here to Help.
Or fill in the form below and she will contact you.
Contact Us
For more information or to speak with our New Patient Coordinator, please fill in the information below.