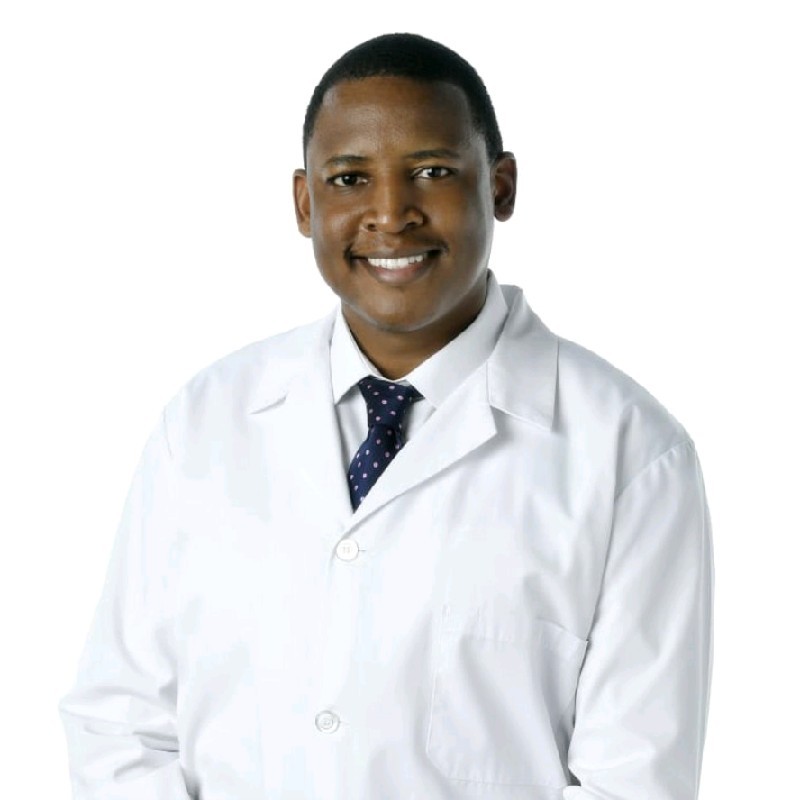 Founder and Medical Director
Gilbert Mbeo, MD is a triple board-certified physician who specializes in Neurology, NeuroIntensive Care, and Interventional Pain Management, with over 13 years of experience providing evidence-based, high-quality care to patients with acute neurological needs including acute stroke, neuromuscular respiratory failure, status epilepticus, and brain and spinal cord trauma.

Dr. Mbeo is a Neurointensivist, meaning that not only does he have an in-depth understanding of neurology and neurological conditions, but his expertise is in the care of critically ill neurologic patients with acute brain, spine, and neuromuscular disorders. This specialty is also referred to as neurologic intensive care, critical care neurology, and neurocritical care.

His vision was to establish a state-of-the-art facility where cutting-edge interventions would be used to enhance neurological recovery in patients and this is exactly why he founded the Brain, Spine, Pain Institute of Lake Nona in Orlando, Florida.

After learning about the brain healing effects of neuromodulation Dr. Mbeo established the Brain Treatment Center Orlando in order to use interventions like cognitive rehabilitation, Magnetic Resonance Therapy (MeRT), and transcranial magnetic stimulation as non-invasive treatment options for an array of neurological conditions.
About Us
Our Mission Statement
Our Mission is to explore the concept that the brain can

be treated by

physical means that are not chemical and non-invasive

.

We believe

that the relationship between cognition and neural activity is possible. This is an innovative and informed approach to non-invasive neuromodulation. Our dedicated team of neuroscientists and physicians believe in delivering individualized treatment.

This allows patients to achieve a healthier life for people with various neurological issues

."
Our Goal
Our evidence-based method is unique because we focus on the physiology of the brain. We are able to map and reveal communications in the brain's neural networks. As a result, we're able to take a personalized and targeted approach. This

is based

on your brain rhythm, encouraging healthy brain communication activity. Our goal is to empower minds."

 
Our Partners and Collaborators
More About Dr. Mbeo
Dr. Mbeo, in his current role, is the Founder and Medical Director of the Brain, Spine, and Pain Institute of Lake Nona in Orlando, Florida, and the Brain Treatment Center of Orlando. You are in good hands at the Brain Treatment Center. Here is some information from his curriculum vitae.
Dr. Mbeo is a member of :

The American Academy of Neurology (AAN),
Society for Critical Care Medicine (SCCM),
Neurocritical Care Society (NCS), and
Clinical Transcranial Magnetic Stimulation Society (CTMSS).

He has published several articles in national and international publications.

Skills

Neurology: Neurocritical Care, Neurotrauma, Stroke, Inpatient Neurology, Telestroke/Telemedicine,
Interventional Pain Management, International Neurology, Medical Education, Training of Fellows, Residents, Medical Students, & Affiliate Providers

Leadership:

Team Management, Healthcare Quality Improvement, Clinical Protocol Development, Program Creation Research: Neurotrauma, Neuroinfectious Disease, International Neurology, Opioid Sparing Therapies for Chronic Pain

Education, Licensure, Board Certifications

MBChB/Doctor of Medicine, University of Nairobi College of Health Sciences
Board Certified in Adult Neurology, American Board of Psychiatry and Neurology.
Board Certified in Neurocritical Care, United Council of Neurologic Specialties
Board Certified in Interventional Pain Management, American Board of Psychiatry and Neurology.
Educational Commission for Foreign Medical Graduates (ECFMG) Certification
Medical Licenses for Mississippi, Florida, South Carolina, North Carolina, Kansas, Missouri, Wisconsin, Virginia.

Memberships

American Academy of Neurology (AAN)

Society for Critical Care Medicine (SCCM)

Neurocritical Care Society (NCS)

Clinical Transcranial Magnetic Stimulation Society

Awards

●  Received the UMMC Department of Neurology Golden Reflex Hammer Award for Excellence in Teaching of Medical Students and Residents.

●  Received the 2018 Mississippi Organ Recovery Association Spero Physician Champion of the Year Award.

●  Received the 2018 UMMC Daisy Award for Provision of Extraordinary Patient Care.

●  Received the Drexel University Golden Apple Award for Excellence for teaching medical students/residents.

●  Received the Robert J. Schwartzman Outstanding Junior Neurology Resident Award.

●  Received the Atlanticare Regional Medical Center Intern of the Year Award.

Relevant Experience

Founder, Gilbert Mbeo MD LLC, Orlando FL – June 2020- Present

● Founder/Clinical Director of Gilbert Mbeo MD LLC, a Medical Practice focused on providing neurology, brain, pain, and spine care

NeuroIntensivist, AdventHealth Hospital, Orlando FL Apr 2020-Present

●  Working as the attending physician in a 40-bed neurointensive care unit within a busy tertiary care hospital

●  Led a multidisciplinary neurointensive care unit team made up of Clinical Fellows, Nurse Practitioners, Registered Nurses, Respiratory Therapists, Physical Therapists, Physical and Occupational Therapists, Nutritionists, Case Managers/Social Workers.

●  Providing evidence-based, high-quality care to in-patients with acute neurological needs including acute stroke, neuromuscular respiratory failure, status epilepticus, and brain and spinal cord trauma. Perform neurointensive care procedures including central venous catheter placement, arterial catheter placement, endotracheal intubation, lumbar punctures, fiber optic bronchoscopy, percutaneous tracheostomy, percutaneous ultrasound gastrostomy (PUG), and ventilator management.

Assistant Professor of Neurology/Neurocritical Care, University of Mississippi Med. Ctr. Oct 2015-Apr 2020

●  Working as the attending physician in a 20+ bed academic neurointensive care unit within a busy tertiary care hospital that is the only academic medical center and Level 1 Trauma Center in the State of Mississippi

●  Led a multidisciplinary neurointensive care unit team made up of Clinical Fellows, Residents, Nurse Practitioners, Registered Nurses, Respiratory Therapists, Physical Therapists, Physical and Occupational Therapists, Nutritionists, Case Managers/Social Workers.

●  Providing evidence-based, high-quality care to in-patients with acute neurological needs, including acute stroke, neuromuscular respiratory failure, status epilepticus and brain and spinal cord trauma.

●  Training and mentoring Neurocritical Care Fellows, Residents and Medical Students on management of patients in the in-patient neurology setting and in the neuro ICU.

Interventional Pain Management Fellow, University of Mississippi Medical Center Aug 2018-Dec 2020

●  Trained in pain medicine at a nationally recognized program offering a wide variety of experience in interventional pain, community and tertiary care clinics

●  Completed rotations in acute pain management, chronic pain management, spine surgery, neuroradiology, physical medicine, rehabilitation, and palliative care.

●  Developed proficiency in interventional pain management procedures including epidural steroid injections, facet joint injections, radiofrequency neurotomy, intra-articular injections, sympathetic blocks, intrathecal medication delivery system implantation, kyphoplasty/vertebroplasty, spinal cord stimulator trials and implantation and infusions.

●  Developed a protocol for outpatient ketamine infusion therapy for patients with Complex Regional Pain Syndrome as part of a Quality Improvement initiative aimed at improving the quality of care.

Neurocritical Care Fellow, Emory University School of Medicine Jul 2013- Jun 2015

●  Trained in neurocritical care within a well-established, high-volume neurocritical care unit based in a tertiary-level academic medical center.

●  Completed rotations in the neurocritical care unit, acute stroke service, surgical critical care unit, critical care EEG, interventional pulmonology service, palliative care, airway management/anesthesiology

Adult Neurology Resident, Drexel University College of Medicine Jul 2010- Jun 2015

●  Completed rotations in inpatient general neurology, consult neurology, neurointensive care, stroke, pediatric neurology, epilepsy/EEG, neuromuscular/EMG, neuroradiology physical medicine and rehabilitation, and outpatient neurology.

●  Appointed Neurology Chief Resident for 2012-2013 by Chairman-Dr Robert J. Schwartzman. Led inpatient neurology and consult neurology service.

●  Supervised 16 neurology residents, scheduled resident call and rotation, liaised between faculty and residents, and built relationships between neurology department and other clinical departments.

●  Developed the neurology clerkship curriculum for medical students on the neurology rotation.

●  Ranked in the 92nd percentile of PGY3s Neurology Residency In-service Training Examination.

Preliminary Internal Medicine Resident, Atlanticare Regional Medical Center Jul 2009- Jun 2010

●  Completed rotations in inpatient and ambulatory internal medicine and critical care medicine. Ranked in the 87th percentile among PGY1s nationwide in the Internal Medicine RITE.

Research Program Supervisor, Johns Hopkins University School of Medicine Jan 2007- Jun 2009

●  Coordinated research for the Neuro-HIV Research Group. Managed the research team and the Johns Hopkins University branch of a large multicenter observational cohort study.

●  Coordinated a collaborative study between Johns Hopkins University and the National Institutes of Health, "Imaging Microglial Activation Using [11C]PBR21."